Bithell Asset Finance Solutions can help your business to acquire new or used pieces of agriculture machinery/equipment, vehicle or buildings. We can help with purchases from many agricultural dealers or through purchasing privately through a fellow farmer or auction. Irrespective of age, we can fund many makes or models of viable agricultural equipment and machinery.
Equipment that we can finance include:
We can assist you to purchase independent units, attachments and much more. We will look at a broad range of assets to see what options are available, personable service is what we are about. Some typical examples are:
– Tractors & self-propelled – Robotic milking systems
– ATV & RTV – Grading lines
– Grassland machinery – Farm security
– Cultivation machinery – Food processing units
– Drilling & planting machinery – Bottling plants
– Harvest machinery – Livestock feed systems
– Livestock handling systems – Irrigation equipment
Efficient, fast and personal. Our company ethos is built on these objectives to make the whole process as painless as possible for you.
Below are some of the Finance products we can arrange…

If you are a business operating within the agricultural industry and would like to learn more about our services, then don't hesitate to get in touch with us.
Our project finance offers end-to-end solutions for the financing of important infrastructure to our clients. Typical examples include the financing of shed or store.
This can assist your cash flow and reduce the stress of being landed with a larger than expected VAT bill. This finance solution covers the VAT bill, with repayment being made over monthly instalments.
An effective way of releasing capital tied up in current assets.
*may not be available in some areas of the UK
Fixed rental payments over an agreed period that covers the cost of the asset. This option usually requires a set number of rentals in advance. Options after the finished period include to continue with the lease on a secondary rental basis (a pre agreed installment per year), return the asset or purchase the asset via an independent third party. The payments are subject to VAT which can change. This is a common way of spreading the cost of any VAT, especially for non VAT registered businesses.
Pay an upfront deposit then fund the outstanding balance through monthly instalments over an agreed period to purchase the equipment outright with an option to purchase fee at the end. Deprecation can be claimed on the asset. VAT can be paid upfront, or in some circumstances deferred for VAT registered businesses.
If you regularly have a lengthy wait for payments from outstanding invoices, this can help to maintain steady cash flow.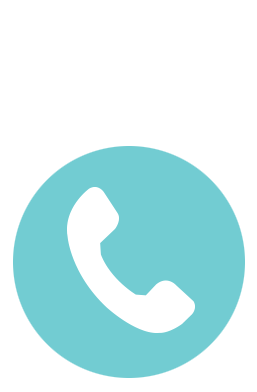 Request A Call Back?
Please fill out the form and press the 'submit' button.
We will get back to you as soon as possible.
Alternatively you may contact us direct on:
 T: 01387 259 678
Contact Us
[contact-form-7 id="313″ title="Contact form 1″]
[/contact-form-7]
"absolutely brilliant to deal with!"











—

Clive Coney – Epic Tree Care

"Over the past 2 years jack has arranged several finance agreements for me. Every time he has been highly efficient, helpful and very quick. Due to his superb service I return to him every time I consider a new purchase. He's absolutely brilliant to deal with!"
"efficient, competitive, and takes the hassle out of the whole procedure"











—

Billy Fergus – Central Tree Surgeons

"I would highly recommend Jack Bithell's company for financing new or used equipment/vehicles, as he is efficient, competitive, and takes the hassle out of the whole procedure from start to finish, leaving me time to get on with other things".
"sorted out the finance in minimal time and a package that suited my affordable needs"











—

Blair Warner – Exmoor Forestry

"I have used Jack for financing a tractor and winch in the past and with my business growing I needed to make a larger investment in another tractor and trailer, I spoke to Jack about it and as before he sorted out the finance in minimal time and a package that suited my affordable needs. It only took a couple of texts and email which allowed me to continue with production. I would and have highly recommended Jack Bithell's Company."